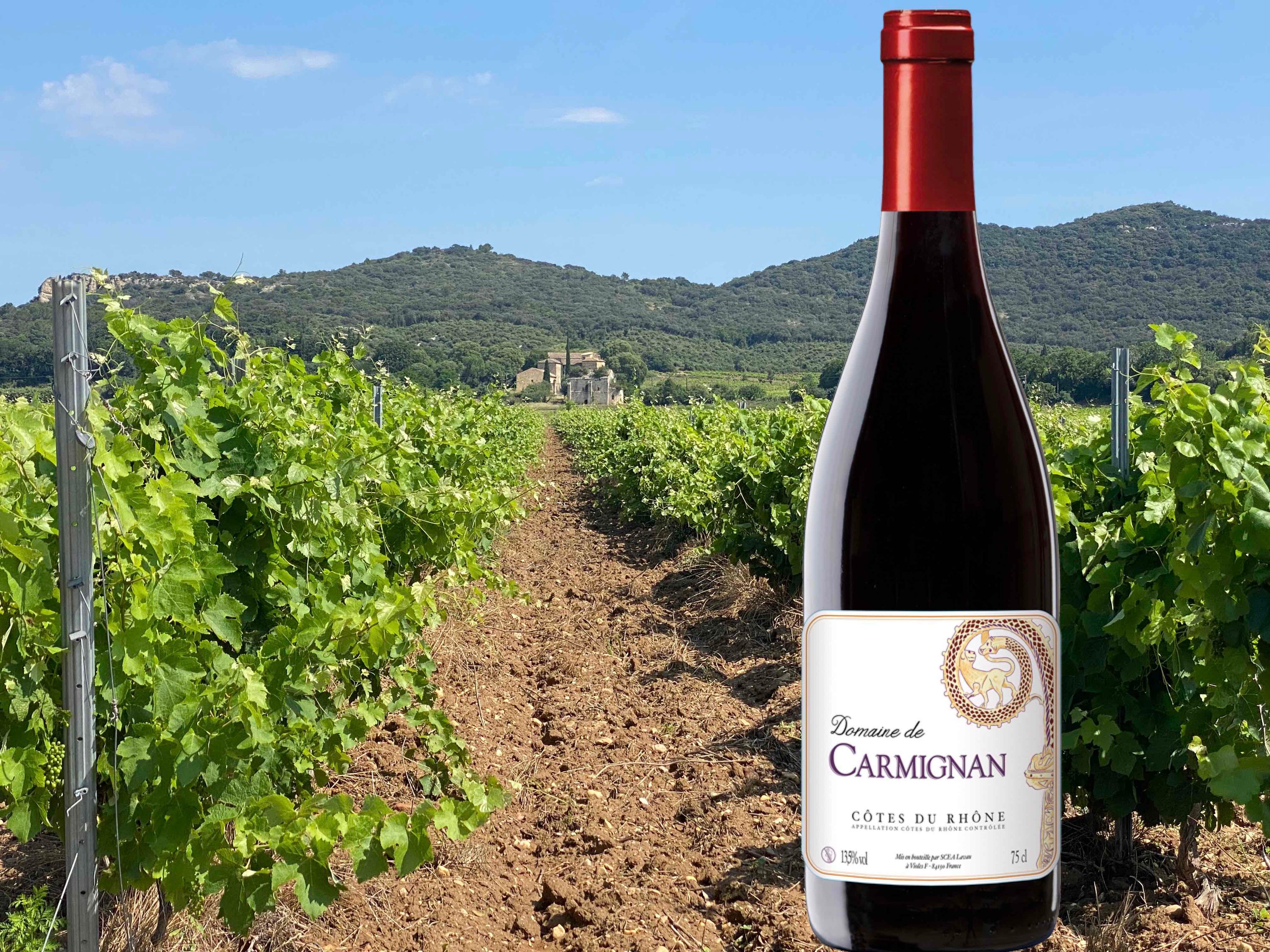 AOP CÔTES DU RHÔNE
Carmignan is a place called east of the town of Bagnols sur Cèze on the right bank of the Rhône in the Gard.
The terroir of this estate is in the old bed of the river, a mixture of alluvium and pebbles, these are very draining lands which solicit the vines.
They must seek their resources in depth.
This fairly young vineyard is made up of 6 red grape varieties:
Grenache,
Syrah,
Mourvèdre,
Cinsault,
Carignan,
Marseille,
and 3 white grape varieties:
Roussanne,
Clairette,
Viognier.
The wines produced there are light, aromatic and fruity. Both red and white can be enjoyed chilled in summer, but that doesn't detract from their charm, quite the contrary.
Accompany them with a summer barbecue, mixed salads or savory pies and you will find happiness in this simplicity.