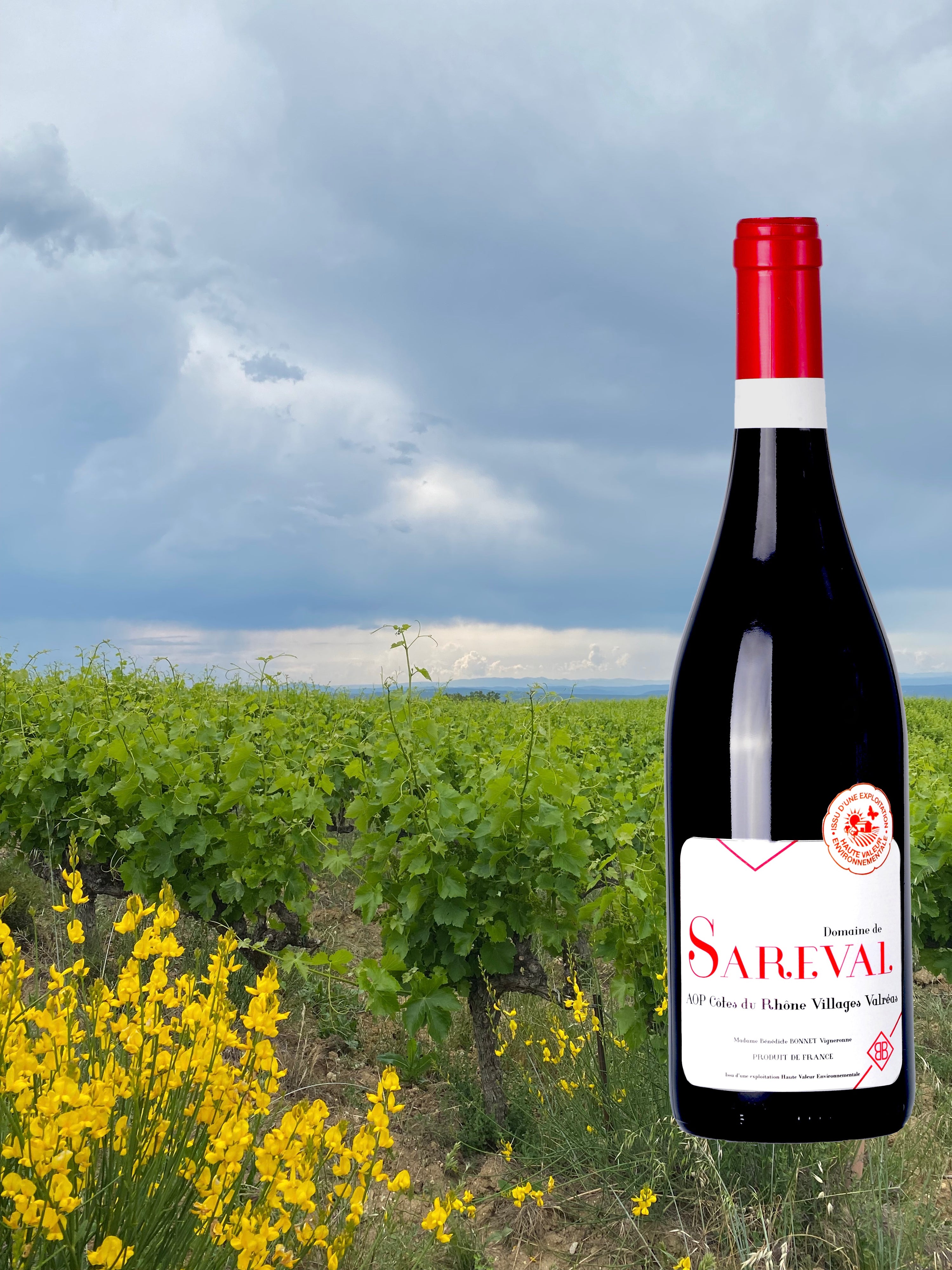 The enclave of the Popes refers to a territory located in the department of Vaucluse, in France, which was under the direct control of the papacy in the 14th century.
During the French Revolution in 1791, the enclave was attached to France and lost its status as a papal territory.
This period left a lasting mark in the region, testifying to the political and cultural influence of the popes of the time, as well as the importance of viticulture, particularly in Valréas.
The AOP Valréas benefits from a privileged geographical location and a terroir conducive to the production of high quality wines. Its exposure, its clay soils and the influence of the cold draft contribute to the freshness and complexity of its wines.
The Sareval estate is mainly divided into 4 sectors:
La Combe Lunau to the north of the village, a vast plain planted mainly with Grenache and Syrah.
The sand pits which, as its name suggests, is a sandy and draining soil bringing a lot of finesse to the wines produced there.
La Grande Bellane , cool and very hilly sector, late with a magnificent tannin potential.
Les Euches , imagine a magnificent typically Provençal hill where vines and truffle oaks mingle. Such is this magnificent clay-limestone terroir.
The Domaine de Sareval Rouge is both powerful with a beautiful freshness, it is a southern Côtes du Rhône with northern accents...it has all the ingredients to have fun over several years in order to feel its evolution.
The Domaine de Sareval Blanc is made from Viognier and Marsanne. Each grape variety brings its aromatic characteristics and its structure to the final wine.
The white wines of Valréas are distinguished by their freshness, liveliness and aromatic complexity.
They generally offer citrus aromas such as lemon, grapefruit, as well as notes of white-fleshed fruits, white flowers and hints of fresh herbs.
On the palate, white Valréas are often characterized by their balance between acidity and roundness. They go harmoniously with various dishes, such as seafood, grilled fish, poultry dishes or even soft cheeses. They can also be enjoyed as an aperitif thanks to their freshness and thirst-quenching character.